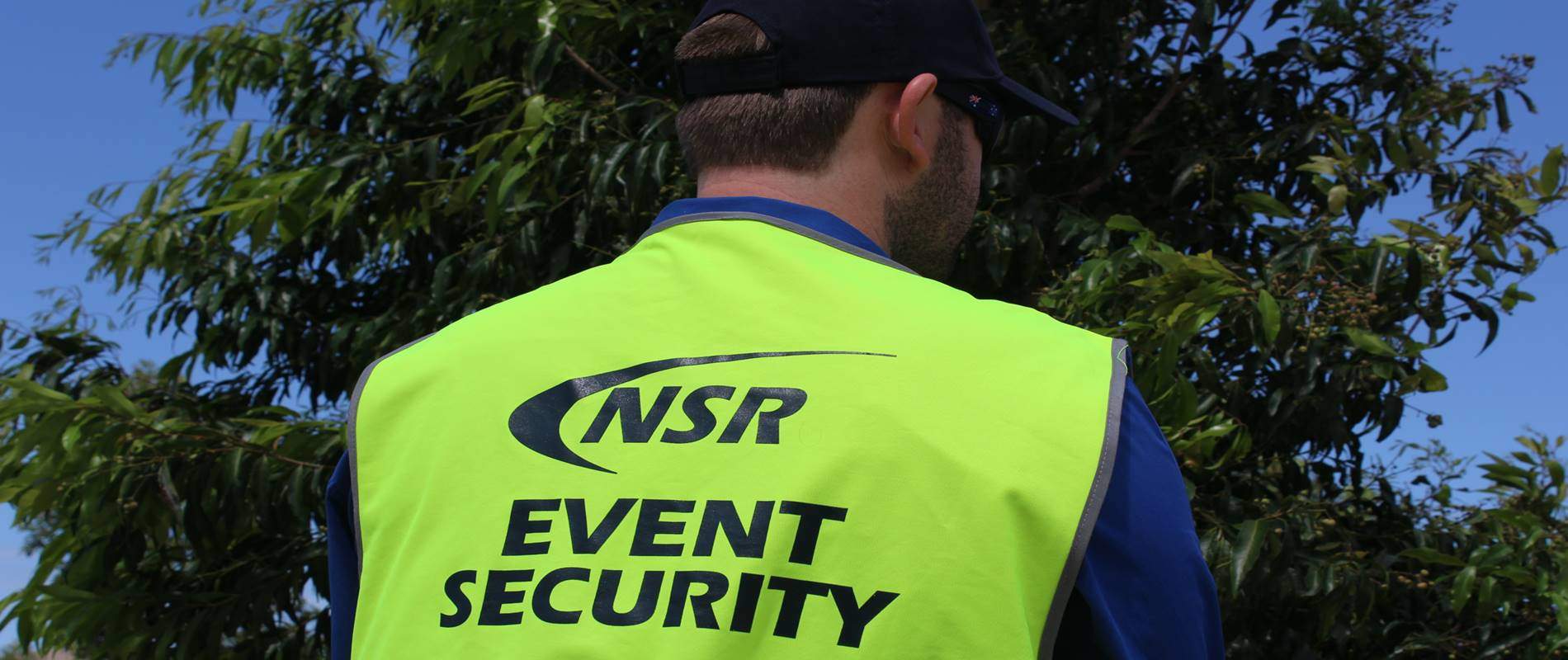 What is Party & Event Security?
Slightly different to our Security Guard service, this type of security involves a uniformed security guard helping to keep the peace and ensure your party, function or event runs smoothly. The length of shifts really depends on your requirements and budget. We can tailor a solution to meet your needs, however, our minimum shift length is 5 hours.
The main difference between this service and our Security Guard service, is that our Party, Function and Event guards generally keep a list of invited guests, work with event coordinators and help ensure the safety of guests (rather than simply guarding property). Whether it's a birthday party, school fete or a company function, NSR can tailor a service to meet your needs. Prior to the event, our Guards Manager will contact you to discuss any particular requirements and may visit the site to conduct a security and risk assessment.
Unlike other security companies that only provide crowd control services, the benefit in having NSR provide security for your party is that we have the resources of a 24 hour Operations Centre and backup patrol units should assistance be required. If an incident occurs, the onsite security guards will liaise with the Operations Centre to get the issue under control.
NSR also works with the local police, and can help register your party with the nearest police station. NSR can supply you with a free Party Safe kit, which includes various items and tips to help make your party memorable for all the good reasons.
Our guards not only undergo government-accredited training through an approved training organisation, but they must also pass our in-house training requirements and inductions. They must also undergo stringent police background checks. Special consideration is given to guards who hold Blue Cards in Working with Children and RSA Certificates (Responsible Service of Alcohol).
We don't use heavy handed tactics, we aren't overbearing and we aren't there to frighten your guests. Our goal is to ensure your party is a success, avoid dangerous situations and diffuse issues before they arise. We're also there to ensure that your neighbours don't call in the riot squad when unruly guests start trampling on their rose garden!
Our licensed and trained security guards are also covered under our Public Liability insurance policy. Without a security presence you may be leaving yourself open to possible litigation should an incident occur. However, should an issue arise while we are around, your legal liability becomes severely reduced.
When the event is over, we can assist in shutting the party down to ensure your guests move on safely. We even keep an eye on people as they leave, looking out for intoxicated guests about to get behind the wheel, people blocking roads and paths and causing dangerous traffic situations.
If you are worried about uninvited people causing problems, intoxicated guests starting fights, and you'd rather enjoy the night than spending it worrying about your house or the venue being trashed, NSR is the only answer to your Party, Function and Event security needs. NSR also offers a breathalyzer service where we can test guests before they leave the venue.
Our Party, Function and Event service is invoiced on an hourly rate.
Discounts are available for large functions requiring three or more security guards.
For private parties (birthdays etc), there is a two-guard minimum (for the safety of our security guards), and as a general guide, we recommend one guard per 100 guests. NSR can provide FREE wrist bands and a FREE breathalyzer service.
For a FREE no obligation quote, call us on 1300 136 102 for more details.
Before making a decision, make sure you check out our other services to tailor a complete security solution.