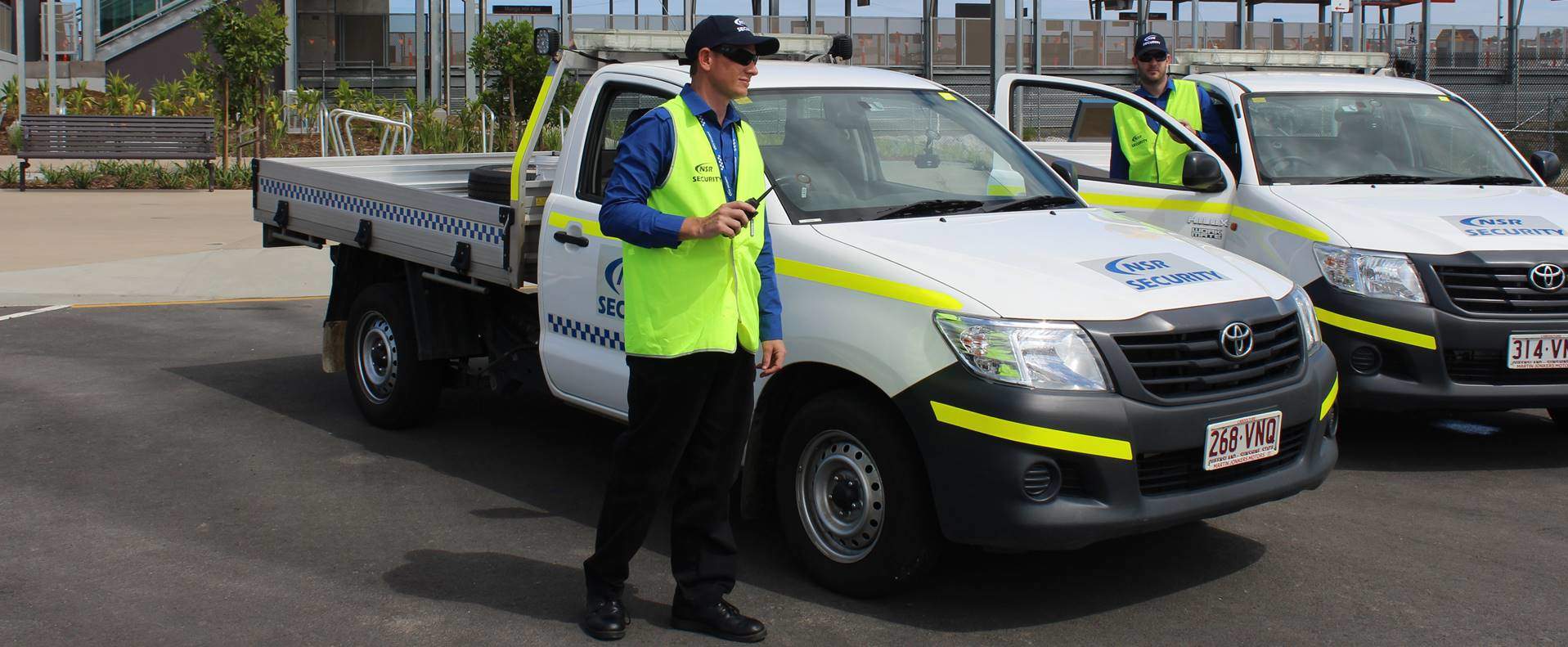 Mobile Patrols involve a uniformed security guard driving from one client to another, checking each site to look for unlocked doors, open windows, signs of forced entry, vandalism and trespassing. Patrols are a shared service, meaning the cost is shared between other businesses. You are only paying for a fraction of the guard's time – not an hourly rate to have the
guard
at your premises for the entire shift. The number of checks really depend on your requirements and budget. We can tailor a solution to meet your needs, however, our standard packages include 2 visits per night, between 6:00pm and 6:00am. This provides both an initial "lockup" check where guards ensure that your staff have secured the site before leaving, and follows up with a random check during the night to deter, detect and report any suspicious activity. The security guard can conduct three types of checks, depending on your needs. These checks can be 'External','Intermediate' or 'Internal' checks. In providing these checks, guards will utilise both the vehicle-mounted spotlights and hand-held torches to assist in properly checking the premises.
External
The security guard will check your property from the fence line of your premises (if there is no fence, the outside of your building). The guard will physically check each accessible door and gate, ensuring they are locked and placing a calling card in each one. They will also visually check windows, fence lines and equipment, looking for signs of damage any suspicious activity. These types of checks are more cost effective than Intermediate and Internal checks, however the guard may be limited in what they can detect (especially if the main building is located a fair distance from the fence line).
Intermediate
This type of check combines an external check with an internal check of a fenced area. For example, the guard will not only walk around the outer fence of the property, but will also unlock the gate and check the compound and internal buildings (without actually entering any buildings). These checks allow guards to check a premises more thoroughly, as they are able to get closer to any buildings or equipment stored at the site. However, they cost is slightly higher than an external check, as the guards spend more time at your site.
Internal
Internal checks offer the highest level of mobile patrol protection, as guards will physically enter your premises. They combine both an external and intermediate checks, with the guard unlocking your building and checking the site from the inside. This allows them to check internal storage areas, staff rooms, safe rooms etc.   As the security guard is at your premises for a longer period of time, the cost is slightly higher than the other types of checks. However, the guards will be able to conduct a thorough inspection of the property and will be able to check areas that can't be seen from outside the building.
There are many reasons why our clients choose our Mobile Patrol service. The main reason is the low cost of patrols (see Cost below), as you are only paying a fraction of the guard's wages. Also, the presence of the patrol vehicle in the area is a major deterrent to crime and unwanted behaviour as passers-by and the general public can never be certain when the security guards will be conducting their checks. Aside from the presence of our vehicle in the area and our guards walking around your premises, a major deterrent is also the complimentary stickers and fence signage we can provide which act as a warning to any would-be thieves or trespassers. The Mobile Patrol service is also a useful back-up tool to check up on your staff, ensuring they have secured any gates or doors, turned off any plant equipment (or for 24 hour businesses, checking on the welfare of your staff). All-in-all, our mobile patrol service is a valuable and effective method of deterring crime at your premises, which is used by hundreds of local businesses, schools and private homes. NSR provides patrolling services to the Moreton Bay Regional Council, checking major infrastructure locations, libraries, halls and the Council Chambers. Some of our other clients include:
Nudgee College
Caloundra Central Shopping Centre
North Lakes Health Precinct
North West Private Hospital
BP Service Stations
Unitywater
Caboolture Private Hospital
Our Mobile Patrol service is invoiced monthly, using a weekly rate. For a FREE no obligation quote, call us on 1300 136 102 for more details. Before making a decision, make sure you check out our other services to tailor a complete security solution.